At Grace Hill, our mission is simple:
To help owners and operators elevate property performance and improve employee performance with industry-leading training, policy, and assessment solutions.
If you have a passion for technology and love helping customers succeed, we should talk. 
Remote First
Well-Subsidized Healthcare
Generous Time Off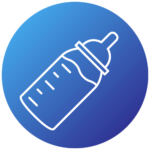 100% Paid Maternity and Parental Leave
401K Savings Plan, HSA, FSA
Free Employee Assistance Program
We cultivate collaboration and thrive on teamwork and cooperation. We embrace diverse perspectives, experiences, and talents. We really are better together.
Elevating performance for our customers is what we do, and elevating performance for our employees is how we do it. We adjust, tweak, and refine to improve individually and collectively.
Our success is directly tied to our customers' success. We listen to our customers' needs, work to understand their businesses, and aim to solve their most difficult challenges.
"First I was a customer, then a partner and now I'm a proud employee. I feel valued, appreciated and encouraged. Working at Grace Hill has allowed me the opportunity to share my passion for people, where I get to use my knowledge and skills to impact our customers, my team and the apartment industry."
Stephanie Anderson
Senior Director, Communications + Social Media
"Grace Hill's community-driven team has been instrumental in empowering my career path and advocating for my growth. They consistently invest in the development and training of employees, resulting in a more motivated and successful workplace to thrive in."
Tia Calvin Kimbrough
Digital Marketing Manager
"Grace Hill is more than a workplace, it's a dynamic team where every opinion is respected. This unique culture of inclusivity and adaptability allows me to shine brightly, bringing my unique knowledge to the fore. I am not confined, but rather inspired to shape my own path and contribute meaningfully to our collective success."
Efron Landau
Survey Project Manager
"I chose Grace Hill because of its reputation and commitment to excellence as well as its inclusive work environment. Being an account manager fuels my passion for building lasting relationships and solving challenges. I relish the opportunity to collaborate closely with clients, ensuring their needs are met with our tailored solutions. It's the gratifying feeling of knowing I'm a driving force behind client satisfaction and success."
Bryan Head
Account Manager
Want to learn more about Grace Hill?

Connect with a member of our team now to learn more about our products and solutions.